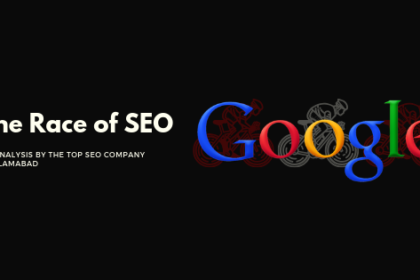 First of all, we should realize that Google is not the internet. When we type a certain word to search, Google matches it with its database which it maintains while automatically visiting the various website all over the globe and taking snapshot determining the subject of the text on that site and shows us the exact match in matching order. So Google determines based on the subject is determined, that which page to show and in what order for a particular keyword search. Computer Algorithm of Google is used to determines the relevant keywords and key phrases and then displays it at first page and then the second relevant and so on.  The resulting list of web pages is known as a Search Engine Results Page (SERP).
A SERP can consist but not limited to of the following:
Top 3 or 4 links are usually paid text ads which are related to the keyword you are searching for.
Then, if Google thinks that the user is looking for any local business, it adds a map of the site.
And after that, a list of web pages consisting of keywords used to search are displayed.
Now we will discuss how to get the Google to show our website on the top list or at least on its first page.
PAID ADS:     The fastest and calmest way of Google page we use a keyword that is paid for the advertisement. You can sign up with Google and then choose the keyword you target and then decide how many times you pay. The greater you pay than your ads are higher on the top page. This is the easy way and most companies would show up on Google's top page. This is best and has disadvantages too because if you don't know about paid ads than you waste a lot of money and time.
GETTING ON GOOGLE GRADUALLY: It's like a natural method, the results from this technique cannot be achieved by paying money to Google. However, once we are able to rank our websites based on organic steps. It is highly likely that the website stays on top for a very long time.
 These are the key points you must remember
Your website contains useful information and ideal for the client or customer. It is important to have "About us", "Privacy policy", "maps" pages.
You must enhance your website for mobile devices so the users can easily navigate and find what they need.
If your web pages load via Https than they are secure. (It means SSL installation is working properly)
If the other highly rated sites are linked to yours than Google will rank your sites to higher automatically.
Pages of your website must load faster.
You have the right information, address, name and contact number because if you don't have the right information it leads to disaster.
The main thing is to give what the customer wants, what they need.
Focus on original content, customers or clients trusts you more and leads to success and then easily you can get your website on the top page.
Be present, Be Rapid and be valuable.
This may be the last tip on this list, but certainly not the least. Thanks to the deal between Twitter and Google last year. Tweets are now being indexed on SERP also. So that means if you search for a certain brand, publisher or any other thing. Google will also look for and display matching tweets. So try to tweet regularly, have a decent following and try to avoid tweeting anything which you will regret afterward. Because it will probably remain cached for a couple of hours