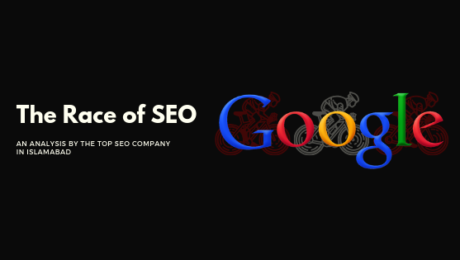 First of all, we should realize that Google is not the internet. When we type a certain word to search, Google matches it with its database which it maintains while automatically visiting the various website all over the globe and taking snapshot determining the subject of the text on that site and shows us the exact match in matching order. So Google determines based on the subject is determined, that which page to show and in what order for a particular keyword search. Computer Algorithm of Google is used to determines the relevant keywords and key phrases and then displays it at first page and then the second relevant and so on.  The resulting list of web pages is known as a Search Engine Results Page (SERP).
A SERP can consist but not limited to of the following:
Top 3 or 4 links are usually paid text ads which are related to the keyword you are searching for.
Then, if Google thinks that the user is looking for any local business, it adds a map of the site.
And after that, a list of web pages consisting of keywords used to search are displayed.
Now we will discuss how to get the Google to show our website on the top list or at least on its first page.
PAID ADS:     The fastest and calmest way of Google page we use a keyword that is paid for the advertisement. You can sign up with Google and then choose the keyword you target and then decide how many times you pay. The greater you pay than your ads are higher on the top page. This is the easy way and most companies would show up on Google's top page. This is best and has disadvantages too because if you don't know about paid ads than you waste a lot of money and time.
GETTING ON GOOGLE GRADUALLY: It's like a natural method, the results from this technique cannot be achieved by paying money to Google. However, once we are able to rank our websites based on organic steps. It is highly likely that the website stays on top for a very long time.
 These are the key points you must remember
Your website contains useful information and ideal for the client or customer. It is important to have "About us", "Privacy policy", "maps" pages.
You must enhance your website for mobile devices so the users can easily navigate and find what they need.
If your web pages load via Https than they are secure. (It means SSL installation is working properly)
If the other highly rated sites are linked to yours than Google will rank your sites to higher automatically.
Pages of your website must load faster.
You have the right information, address, name and contact number because if you don't have the right information it leads to disaster.
The main thing is to give what the customer wants, what they need.
Focus on original content, customers or clients trusts you more and leads to success and then easily you can get your website on the top page.
Be present, Be Rapid and be valuable.
This may be the last tip on this list, but certainly not the least. Thanks to the deal between Twitter and Google last year. Tweets are now being indexed on SERP also. So that means if you search for a certain brand, publisher or any other thing. Google will also look for and display matching tweets. So try to tweet regularly, have a decent following and try to avoid tweeting anything which you will regret afterward. Because it will probably remain cached for a couple of hours
Search Engine Optimization (SEO) is currently quite crucial more than ever and it is mandatory for a webmaster to grasp the true meaning of SEO. A well-ranked website increases the strength of every business. The importance of SEO in modern business growth is matchless. If you have not been working on your website's rankings already then trust me, you are lacking a lot of business.
What is Search Engine Optimization (SEO)?
SEO stands for "search engine optimization" it is the collection of rules for optimizing your website for search engines. An optimized website ranks well on search engines. It's a superb way to enhance your business and get more sales. An SEO Expert makes your website search engine-friendly. This way, your potential customers can find you and can get to know about your services. SEO can be considered as a complete framework since the entire process has a number of guidelines, stages and a set of management.
Why SEO is important?
In the present challenging market, SEO marketing is on a top level. Search engines, particularly Google, are doing a great job in solving daily life problems. Millions of people are looking for various solutions and services on Google. If you have ranked your website well, you should be the one these customers find. You know what happens next. If you are doing business and you own a website a blog or an online store, SEO should then be your next big step. If your website is not found on Google, it is as good as offline.
Search engine optimization is necessary because:
Most of the search engine users like to click on the top of 5 to 6 suggestions on Search engine result page. To catch utility of this and gain visitors to your website or customers to your online store, your website needs to appear in one of the top positions. Being on the first page should be your first priority. Being among the top 3 positions should be your goal.
SEO is no more about the search engines alone, modern practices have shown that applying Google's standards for on-page SEO is gaining more importance. This way, your website will actually present a better user experience to the visitors. Faster loading speed, easy navigation, and color contrasts are important features that an on page SEO expert takes care of.
Most of the visitors trust the search results that appear on the first page. Only 1% of the visitors click on the second page for browsing. Again, 90% of the visitors tend to click on the first 4 results of the first page. Where would you want to be now? Second page? Absolutely no. Let's take your website to the first page of Google
SEO is beneficial for social promotion of your website. people who find your website by searching on google or yahoo are more likely to support it on Facebook, Twitter or other social media channels. Higher traffic on your website can bring you more followers on your social media accounts.
SEO can put you on top among the competitors. If two websites are selling the same thing or running the same business the search engine optimized website is more likely to have more customers and to produce more sales
An introduction to Search Engine Optimization for beginners
For the beginners, to understand SEO, the above definition may not be enough.
In most basic terms, search engine optimization is a way to improve your website. This will help to show your website nearer to the top positions in the search results. This will equally improve your rankings on google, yahoo, bing, ask.com, aol.com, Baidu, WolframAlpha, duckduckgo and other search engines.
When you make a search on google the order by which the returning results presented, is based on complex algorithms. Usually, the SEO experts follow these algorithms to get your website ranked. These algorithms are generally different for every search engine. However, most of the SERPs are now following Google's standards so that the website owners find it easy to send their website for indexing.
These algorithms also define search engine ranking patterns. Ranking a website on any search engine takes a number of elements into account. These elements help the SERPs make a decision to place certain websites on certain positions in the search results.
With Optimizing your website for search engines will give you an upper hand over the non-optimized sites and you increase your chances to rank higher.
What are the main phases of the search engine optimization process?
We have read in the above content that  SEO is not a stationary process but rather a framework with rules and processes. In order to make it easier to understand SEO, the same could be broken down into 3 main stages:
With technical SEO you can make sure that the search engine can crawl and index your website without any issues.
On-site or On-page SEO consists of rules and legislation for the websites and content to make it search engine friendly. All of the operations are performed on your website. If it is a CMS, your admin panel will have the tools and plugins to complete on-page SEO. If it is a custom built or an HTML page, you will have to use HTML tags (some programming) to optimize the website.
Off-site SEO is the processes to promote your website or blog. Off-site SEO will help you to rank higher in search results. All of the operations in this category are being performed outside of the website. This includes link building, social citations, listing submissions and more.
1-Technical SEO
The first level is technical SEO. As the name suggests, we can understand that technical SEO has nothing to do with the actual content and data of website. This also has nothing to do with the website promotion methods.
It deals with the aspects you need to configure to make the job of search engine crawlers easier. Usually, once you get your technical SEO correct, you may not have to deal with it again.
On the other hand, if you have problems with crawling and indexing, it can negatively impact on your ranking. And hope none of the owners wants to be shown at the end of the google search results page.
To execute the technical SEO analysis review and warrant that everything is working as expected.
2- On-Page SEO
The second level is the on-page SEO. This has to do fundamentally with the content and other components found on a page. In contrast with technical and off-page SEO, the main focusing point of on-page SEO is to provide search engine crawlers with enough signals so that they can easily understand the meaning and context of your content.
Keep in mind the search engine doesn't read a page as humans do, so they are looking for signals to calculate what a page is about. In this level, you will deal with website structure, keywords, title optimizations, headings, internal links, image optimization and identifications, structured data markup and other techniques that can send the right signal to search engines.
If you have accurately and nicely followed (on-page SEO). it will also improve the usability and credibility of a website or bog etc. Remark it that the content optimization is part of on-page SEO but sometimes this is referred to as content SEO.
3-Off-site SEO
The third and the last level is "off-site  SEO". This level includes working on the internet to promote your website. This has nothing to do on your website and everything that happens outside of the website. This includes link building, social citations, indexing, listing submissions, website URL and name mentions over the internet. This also has a lot to do with the social media profiles for your business. It sees the sharing and commenting on your social media posts. It also deals with other related websites.
This is where most SEO experts make a mistake. They create hundreds of thousands of backlinks that might negatively affect the website's rankings. If you want to avoid getting penalized, get in touch with us. Our SEO Experts know the exact number and the quality of backlinks that your website needs to get ranked.
How important is the off-page SEO?
Generally, when a user types a search query, search engine algorithms look into their index and try to find the best pages that can satisfy the intent of the user. One of the factor to determine the position of a web page in the results is the number of incoming links [backlinks]. Sometimes referred to as the link juice.
Backlinks are s signal of trust if they are coming from trusted websites. The same could become a negative ranking factor if they come from the websites that are famous for spamming. Accepting links this way is an infringement of Google guidelines and most probably it will also result in a Google penalty.
There are some domains and websites that can greatly affect your ranking position. When the links are coming from well establish and well-known trusted sites, your ranking will be positively affected. Google loves websites that end with the .edu or .gov. The reason is that most of these websites are verified by the institutions. They are supposed to be lawful. Getting a backlink from these websites will increase your trust level. If Google trusts you, you are likely to get a lot of traffic.
If you are getting backlinks from websites that have a bad spamming score, such as getting paid links, links farms or a result of an exchange,  your ranking will be adversely affected. I can explain it to you with an example. If you want to buy a car for your self. You might ask for an opinion from your friends or family. Now, if there are two different persons giving you an opinion. Let's say tht one of them previously worked with a car manufacturer and the other is a charted accountant. Tell me who's opinion would matter the most? The first one's right? This is exactly how search engines see the backlinks. If they are relevant, they will get you more authority and trust. If they are irrelevant or spammy, you are most likely to get a negative ranking factor.
How to get a number of useful backlinks with limited effort?
That's a pretty good question and we believe that if you search on the internet for the phrase, you will receive hundreds of different answers. I will probably share some more useful queries that could give you a list of excellent websites that accept link building.
"500 high DA websites for backlinks"
"Top 500 websites to create backlinks"
"Top 500 technology backlinks"
Well, this is the most common way for beginners. If you are done with it, then you will have to analyze your competitors and see were they are getting their link juice from. then you can go and do the same or can create a similar strategy. Good content will get you natural links as well. If you have written a good article, most people would post a link of your article on their websites or on social media. This is exactly how these famous websites get millions of backlinks.
Good content is still the most important success factor, as they say, "Content is KING"
Before closing this introduction to search engine optimization you must have to clear your concept that SEO will not be able to help you if you don't have good content. If your website does not have the content that people are actually interested in, you will not be able to rank on any search engine. Just imagine what would happen to Amazon if they remove products and start posting news on their website. Well, just imagine.
Also, what may happen if Amazon prevented its users from posting any pictures of the products, would you still buy stuff? What would happen if the products do not have proper titles. I think you know what I mean. Content is KING.
SEO is a must for every website.
A majority of business owners have websites. Most new businesses get their websites in the first phase. What makes a difference today is the search engine rankings. You would never want to have an office in the Sahara dessert right? Well, having a website that does not appear on the first page of Google is worst then having an office in the Sahara dessert. It would be like having a coffee shop in the Amazon forest. A 5-star restaurant in the Bermuda Triangle. Or maybe worst. Just pardon me for the ironic examples. I just wanted to let you know that your website is wasted if it is not ranked. You need to optimize it for the search engines in order to be visible.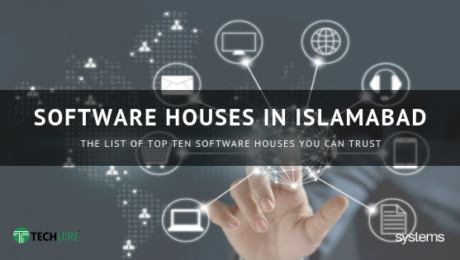 Islamabad is the capital city of Pakistan. The city holds some of the top IT Companies in Pakistan. This list of these top software houses in Islamabad is created after due research. The parameters we have used to rank these software houses will also be exposed shortly. Let's have a look at the ranking factors first.
      Strength of the Employees (Conventional)
      The capability to deliver projects in multiple technologies (Conventional)
      The potential (Non-conventional)
      The technical authority of the heads (Non-conventional)
      Skills, professionalism and commitment of the team (Non-conventional)
      Rankings on different portals
Keeping in mind the ranking factors above, let's list down to Top Software Houses in Islamabad.
Techuire has been in the industry for the past 5 years. It has been achieving the corner milestones with an amazingly faster speed than some of the very old companies in Islamabad. The strength of employees is 40-50. They are capable of delivering medium to large scale projects. The heads of the companies are highly qualified and have experience of running software firms in the UAE and EU. Their team includes some of the finest young leaders from the IT industry. Techuire has been ranked among the top software houses in Pakistan by many national and international ranking portals. The services they are providing include web design & development, Digital Marketing & SEO services, Mobile application development, 3D animation, and 3D virtual tours. The top of all of their services is e-commerce website development and custom software development.
2- KeyDevs – Digital Developers:
Keydevs have an experience of 9 years in this industry. They have been delivering high-quality services to clients worldwide. They hold an employee strength of about 30-40 and have the capability to complete small, medium and large scale projects. The heads of the company are skilled and qualified. The team is appreciably skilled and experienced as well. Keydevs is ranked by many ranking portals worldwide. Indeed they deserve to be among the top software houses in Islamabad. The services include web and mobile app design, digital marketing and seo services, consultancy and promotional services for the property industry.
3- Algo-Republic:
Algorepublic has an employee strength of about 50-60 and it was founded in the year 2014. The experience might not be as much as some of the other top companies, however, they have shown great potential during these few years. The potential of doing more in the future and the completed projects within the 4 years are phenomenal. The services include e-commerce website development, custom software development and digital marketing.
4- Block360:
With an experience of a couple of years yet. They have made it to the slot because of the innovative work they have delivered in the latest blockchain technology. Their employee strength is 20-30 and they have opted to work in the blockchain only.
5- TEO – International:
Another Islamabad based software company that has an employee strength of 80-100 and an experience of over 12 years. The company has its office in Denmark as well and they are mainly working for the clients there. However, being an Islamabad based company, they have worked on local projects as well. The company had a downfall a couple of years back. Consequently they had to downsize their team. However, it has been a year since the tempo is back.
This is all we have at the moment. The research will continue and we will keep increasing the size of this article. Currently, we have found these software houses to be the best in Islamabad.